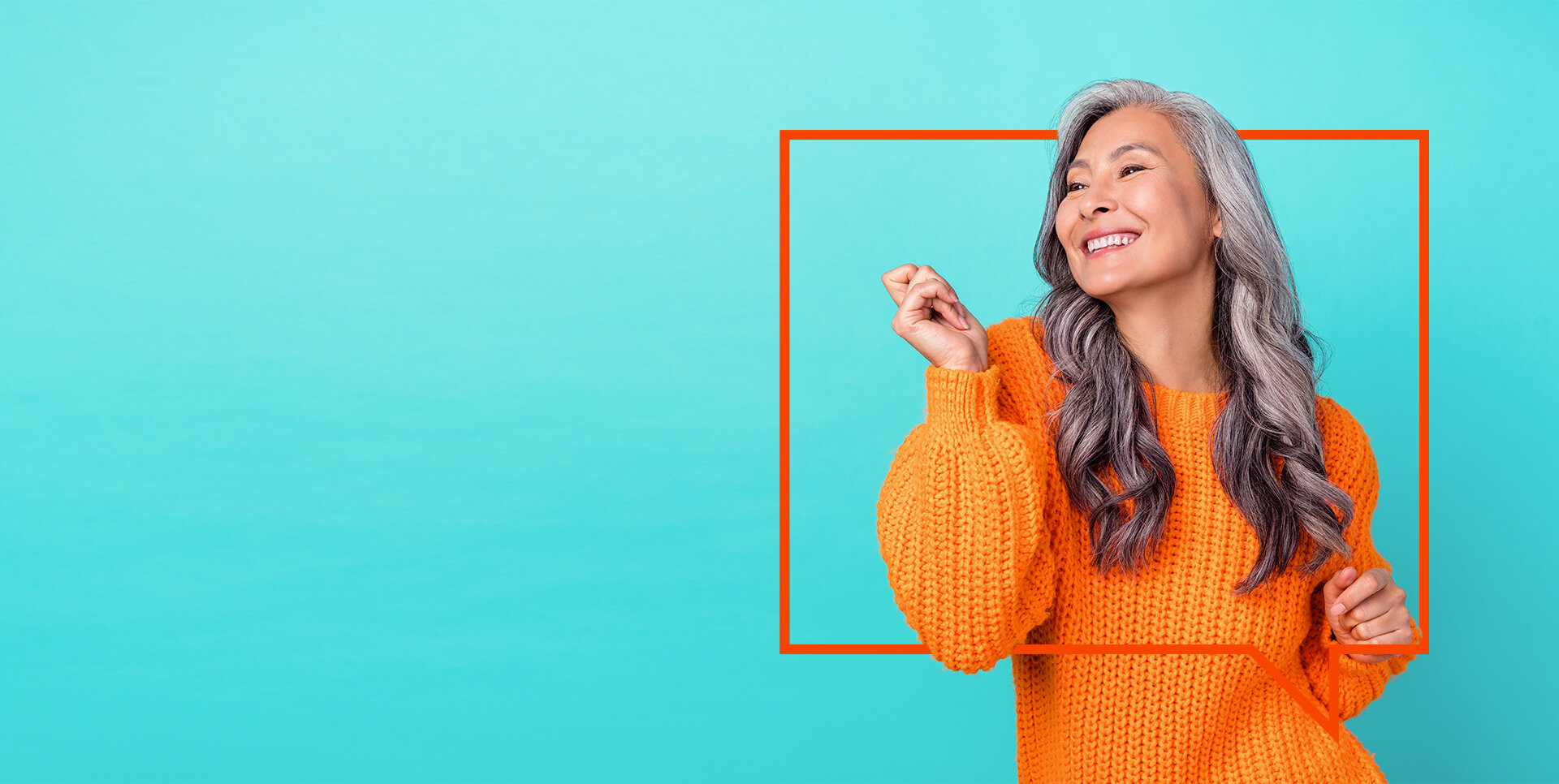 FAQs
Need some specific assistance to plan your day out at the Life Lessons Festival 2022? Explore our FAQs for all the answers.
What are the COVID policies for 2022?
We want to provide an amazing experience for our festival-visitors and so we will be following government guidelines closely to ensure the latest COVID-19 standards are met. We are working with the local authorities and the Department for Digital, Culture, Media & Sport (DCMS) to ensure the event has procedures in place to reduce the risk of COVID-19.
Should I wear a mask during the festival?
At the moment, masks are not mandatory in England, but you are of course welcome to wear one if you would like. Whilst there is no social distancing enforced, we do ask that festival-visitors respect each other's personal space.
What happens if the 2022 festival is unable to take place due to COVID-19?
In the event that we cannot go ahead due to COVID-19, ticket holders will be given the option to reschedule their tickets to a future event.
What is Life Lessons?
The Times+ Life Lessons Festival with The Times & The Sunday Times, is a three-day festival happening from the 9 to 11 September 2022, bringing together brilliant minds, experts and thought-leaders to explore stories, ideas and attitudes to inform and guide how we can live a life without limits.
What's on at the festival?
Life Lessons Festival will be split across four core sections that include: 'Live Stages' ' Experiences' 'Features' and 'Social Spaces' with a focus on sharing knowledge and stories through a variety of different mediums.
Who are the headline speakers?
Life Lessons Festival has curated a unique line-up of experts and speakers across the festival. Our full list of talent and speakers can be found on our speaker page.
What events will be running and where?
Our programme is packed full of exciting talks, experiences, features, and social areas bringing together the very best experts, retailers, restaurants, bars, cafes and brands from across the area to offer a host of events across multiple venues.
Our full schedule of workshops and events will be available via the website.
How does it work?
Each day of the three-day festival, we have a host of sessions across different venues and locations. Sessions include: Talks, masterclasses, experiences, workshops, art installations as well as community and social content.
All of our sessions range in duration and last between 30 minutes and 1 hour. All of our events are individually programmed with some specifically timetabled and others available to enjoy at your leisure. You can check out the timings in more detail on our line-up page.
How can I see what's going on?
Some of our sessions have different speakers, masterclasses and activities taking place, and lots of our speakers appear on specific days and at specific times. Use the event programme to check out the timetables when they get released.
How do I stay up on all the festival news?
Sign up to our newsletter and follow our social media accounts for live updates and our full event programme, plus receive competitions and special offers.
What's the event age limitation?
Due to the adult nature of some of our lessons, no one under the age 14 is permitted to attend this event. Children aged between 14 and 16 must be accompanied by an adult over the age of 18 years.
Is Life Lessons Festival a sustainable event?
The Life Lessons Festival is committed to sustainability. Through all of our practices, we will work to ensure all events and activities meet our code of sustainability.
Advance Ticket Purchase
All customers are advised to purchase tickets and book individual sessions in advance via our website here. We recommend early booking so you don't miss out.
Do I need to book?
Yes. We have limited availability so we strongly advice you pre-book your sessions in advance.
How much does entry to the festival cost?
To gain entry into the festival space, as well as access to our core 'experiences' as well as open guest areas, the standard entry ticket price is £45.00. A standard entry ticket is required to access all talks, events and additional workshops. Once purchased you can book your individual sessions to all talks, masterclasses and workshops.
What do I get with my Standard Entry Ticket?
With your entry ticket you gain access to all talks, masterclasses and workshops. All sessions are on a first come first serve basis. Discounts are limited to 1 discount per basket purchase.
Can I buy tickets on the day?
There may be some availability to events and for site entry on the day, however, it is advisable to book early to avoid disappointment. Some tickets may be subject to availability and a premium on-the-door ticket price on the day.
What happens when I book my tickets?
You will receive a confirmation email with your booking immediately after purchase. Your tickets will be sent to you via email for you to save and/or print at home in the week prior to the event taking place.
Please ensure you save your tickets ready to present your e-ticket on your mobile device at the event(please download it to your device in advance as mobile connectivity strength differs in some venues).
Alternatively, please print out your order confirmation and all the pages of the e-ticket and bring them with you to gain entry to the event.
Will there be any FREE events?
Yes. There will be a selection of free events available to book and some walk-up tickets available across the festival. Please see our community section for details and what's on.
I haven't received my ticket, what should I do?
Life Lessons Festival tickets are sent via email from our ticket partner, See Tickets. If you can't find them in your inbox, please check your junk mail. If you still can't track them down, contact our customer service team.
I am not sure how to purchase tickets?
For questions about your tickets, help purchasing a ticket, or if you would like to amend your ticket details, arrange an upgrade or request a new confirmation email, please contact our ticketing partner, See Tickets or use their online service for support.
How do I buy tickets?
Simply click the button 'book tickets' on the top of this website and follow the promotes to buy your ticket and choose your individual sessions.
I need a carers ticket, what do I do?
Carers for the disabled are admitted free to Life Lessons Festival. If you require a carer ticket, please contact our customer services, who will be happy to assist you. Please note that free carer tickets will only be given when accompanying a purchased ticket and are subject to availability on a first come first serve basis.
I want to buy tickets for a group, what do I do?
We have a number of 'group' ticket options available that will be release on our website once tickets are live. Check our booking page for details or contact our customer service team for more information.
I want to buy tickets for my staff, what do I do?
We have a number of 'corporate group' ticket options available that will be release on our website once tickets are live. Check our booking page for details.
I can no longer attend, can I have a refund?
Tickets are non-refundable. Please refer to our ticket provider's terms and conditions for their cancellation policy.
Do I have to bring a printed tickets?
Your tickets will be available digitally. We encourage our visitors to go paper free and bring their digital tickets instead. However, if you do not have access to a digital device, please ensure that you bring a copy of your ticket to your event in print.
What is the venue location?
Times+ Life Lessons Festival 2022 will take place across multiple-venues of the King's Cross estate. Our core activities will be hosted on Lewis Cubitt Square and Park, as well as in a variety of venues across the area. All venues and events will be clearly marked on our site map. Please refer to the event programme and listing for details.
What is the venue?
Times + Life Lessons Festival 2022 will be a multi-venue site takeover held within King's Cross, in the heart of London's Knowledge Quarter. Home to Central Saint Martins University of the Arts, the King's Cross Central development scheme is one of the largest, most successful re-developments in London.
This vibrant new neighbourhood with its canal-side setting, incredible heritage, exciting cultural scene, thriving business community, and a strong sense of local community makes it a unique and very special home for the Life Lessons Festival 2022.
Working with venues and businesses across the area will enable us to create an unrivalled programme of content and share stories through a variety of different mediums to engage with the community and make Life Lessons 2022 a destination event.
What's the Festival address?
Coal Drops Yard, 11 Stable St, London N1C 4DR
What are the festival opening times?
Events will run from Friday 9th September from 10am – 8.30pm and Saturday 10th September from 10.00am – 8.30pm, and Sunday 11th September 10.30am – 8.30pm. Each event start and end time will vary. Please see schedules for details.
What Time can I arrive at the festival?
King's Cross is a public shopping and social destination so you can turn up at any time. However, the festival site and respective buildings will not open before the specified opening times.
You're welcome to pitch up at any time from the start of the session you've booked tickets for.
Can I bring my Own Food and Drink?
You may bring food and drinks to enjoy in the public spaces outside of our event, or if required for medical reasons, but no food must be consumed in the talks and seminar theatres.
Does the venue have wheelchair access?
Each venue will have different restrictions. Our core talks and seminars all have wheelchair access. Local venues and retailers will need to be contacted directly for details.
I am disabled, can I bring a carer?
All disabled visitors attending Life Lessons on a paid for ticket are entitled to bring one carer free of charge. To apply for a carer ticket, please email info@lifelessonsfestival.com with your order reference number and proof of disability, i.e. that you are in receipt of the middle or higher rate care component of the disability living allowance (DLA) or personal independence payment (PIP). Once agreed a free carer's ticket will be added to your order and will be sent to you along with your other tickets. Carer tickets are subject to availability.
Are pets allowed?
Guide dogs are welcome but sadly no other pets will be allowed into the festival areas.
Do I need to Bring cash?
For some events it is advisable to bring cash should you wish to purchase goods and services on the day.
Is there a cloakroom facility?
Sadly, due to the turnaround of our events there will not be cloakroom facilities provided.
Will there be food and drink available?
Yes, there will be a number of food and beverage options available to purchase onsite as well as some pre-book options. There are also an abundance of local eateries you can explore across the Coal Drops Yard space which will be listed in our 'community areas'
I have dietary requirements, will there be food for me?
There are a variety of vegan, vegetarian and dairy free symbols on our supplier's menus, as well as local eateries to explore that will suit your dietary needs.
Can I leave the festival and come back in?
Yes. If you have your tickets and ID, you will be able to re-enter the festival for the events you have pre-booked.
Can I smoke at the festival?
You can only smoke in areas outside of the festival enclosures, and outside of event venues.
Your Security & Safety
Your security and safety during the event are our priority. We work closely with every venue and local authority in the development of plans for our events.
Customer Service staff may approach you to assist you outside, at entry or inside the event Staff will be clearly able to be identified
As a visitor, you are able to record your own visit to the event, for your personal use, but we ask you to respect the privacy of other visitors who may not want to be filmed.
What security measures are in place at the festival?
We take everyone's safety very seriously, and place the utmost importance on security. We regularly liaise with the police and authorities to ensure we have the appropriate levels of cover in place.
Please stay aware, avoid leaving belongings unattended, allow additional time for security checks before entering the festival and leave large bags at home.
How do I become a speaker?
Experts from each sector of the event can apply to become keynote speakers or leaders as part of the schedule of talks, masterclasses and workshops.
To be a speaker at this or future year's events, please contact us at info@lifelessonsfestival.com
How do I become an Sponsor or Brand Partner ?
Life Lessons Festival has a number of sponsor and brand opportunities across the festival.  If you would like to get involved please contact us on info@lifelessonsfestival.com
How do I become an Local Event Partner ?
Life Lessons Festival is working with local business in the Coal Drops Yard and Kings Cross areas to promote their businesses and support their own wellbeing practices. If you would like to get involved with the festival, have an idea for an event, wish for your business to be a partner, or would like to get involved in other ways, please contact us on info@lifelessonsfestival.com
I am a member of the press, how do I get access?
We would love to work with you to cover the Life Lessons Festival. Please get in touch with our Team for more details info@lifelessfestival.com 
Who are the organisers of Life Lessons Festival?
Times+ Life Lessons Festival is produced by News Live Ltd (part of  the News UK group and global media company News Corp).